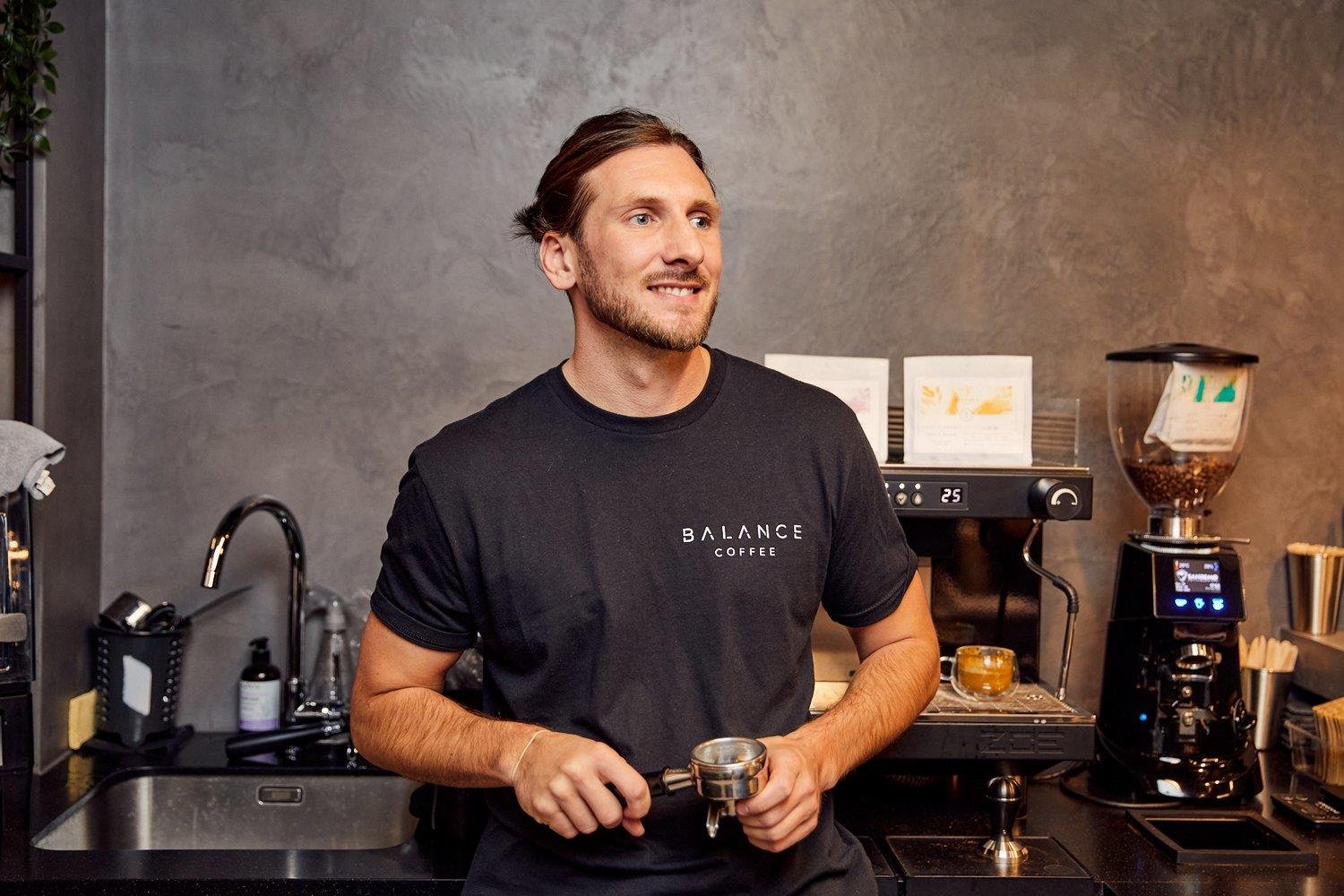 BBC

It all begins with an idea. Maybe you want to launch a business. Maybe you want to turn a hobby into something more. Or maybe you have a creative project to share with the world. Whatever it is, the way you tell your story online can make all the difference.

Independent

James Bellis, founder of Balance Coffee and Balance Barista School, has worked in the industry for a decade. He points out: "It's easy to ruin even the best coffee if you don't have the right knowledge or equipment.

Whether you're a novice or a pro, we provide tips so you can recreate that café experience in your own home."

Chelsea FC

Proud of London Winners, Balance Coffee provide ethically sourced speciality coffees to the comfort of your own home, from some of the highest quality coffee farmers from around the world.

Each coffee selected goes through a rigorous process of selection, roasting and taste testing to ensure they provide quality and consistency in every cup.

Clearpay

From lockdown leap of faith to start up success

"With all the coffee shops shut in London I saw that people were scrabbling about to get the stuff they wanted delivered to home – including good coffee.

By May 2020, I had launched Balance, completely from scratch."

Techround

James Bellis is the caffeine-fuelled founder of Balance Coffee! He started off in the coffee industry at one of the UK's largest coffee companies as a Barista Trainer.

In his early days he helped train a wide range of businesses across the UK become experts in coffee working with brands such as Tossed UK, Corinthia Hotel London & Waitrose.

Delish Magazine

Our Favourite Craft Coffee You Need To Try If You Love A Caffeine Hit. Bringing the coffee shop to your home.

Complex flavours of zippy apple and smooth nuttiness make this coffee a delicious drink. Its fruity flavours make it ideal to drink on its own as an espresso or filter brew, but I had it with a latte, and it tasted good.

Medium

James Bellis is a food & drink entrepreneur from London, UK. James worked tirelessly throughout the Covid-19 pandemic building two digital businesses.

James believes that using business an opportunity to improve people and our planet should be a requirement and these issues should be tackled just like any other business challenge.

SME London Awards

Best Food & Drink Recommendations Platform 2022

Cementing a position in London's food & drink scene taking on the giants like Timeout, Eater plus many other global publications.